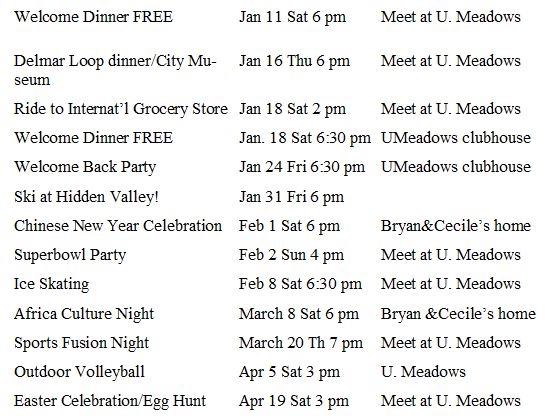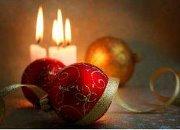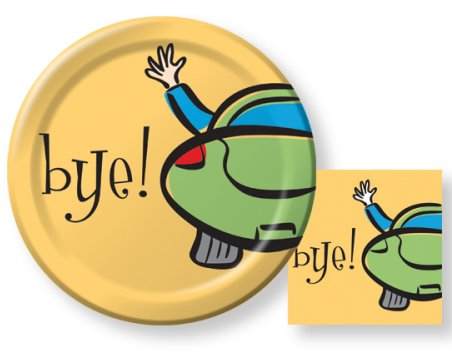 12/14/13 Christmas, graduation,going-away, end-of-semester party
;
6:00 pm; location: home by the lake
Experience a traditional American Christmas Free food! Free ride. Short presentation about Christmas. Sing Christmas carols Gift exchange! Call or text 314-485-9125 for location.

Click here to see more information on facebook

Graduation/Going-away party: join us to celebrate with friends who are graduating and/or leaving, and celebrate the end of the semester!

African American Leadership Conference Jan 1-2

Main Speakers: Rev. Sherman and Sadell Bradley, Lead Pastors of New Life Covenant, Cincinnati.
Dates: January 1-2
Location: JW Marriot, Indianapolis, IN
Cost: $25.00
AALC is a pre-conference event to Salt 2014.


Salt Conference!
Date: Jan 2-5
Location: Marriot in downtown Indianapolis.
Salt is a great place students to get a way and seek God.
This Salt focuses on the transforming power that comes when people invite Jesus into their lives.
It costs $129 to register until Dec 15.
(For freshman it is always $99)
More info at: www.umslxa.com/salt
UMSL Chi Alpha Weekly Events

Thursdays 7pm

MSC 313

Tuesdays 12:30pm

The Nosh, call or text 314-485-9125 to find us.

Tuesdays 4:30pm

Oak Hall 2nd Floor Lounge

Thursdays 12:30pm

The Nosh, call or text 314-485-9125 to find us.

Tuesdays 5:30pm

Alpha Course on Christianity FREE DINNER

University Meadows Apartments (call/text for Investigative Bible Discussion location: 314-485-9125)

Fridays noon

Alpha Course on Christianity FREE LUNCH

University Meadows Apartments (call/text for Investigative Bible Discussion location: 314-485-9125)
Overflow: Time: Thursdays at 7:00 pm. Location: Millennium Student Center Room 313
This is a time where we talk about current issues, things were dealing with in our lives, and how to apply the Bible in our lives. Our goal is to build a community of students that encourage each other in growing in faith. People from all different back grounds are welcome to join us! For more information: umslxa.com/overflow