Directions:
go to the circle drive and enter Provincial Hall (map showing Provincial Hall)

turn right at the first hallway

continue to the end of the hallway

turn right, and there is the entrance to the Museum Room

(if you were to turn left, you would see the cafeteria Need a ride? Click here

If you have any questions, feel free to call or text 314-485-9125.
Need a ride from North Campus, Mansion Hills, or University Villa Apartments? Text the above number.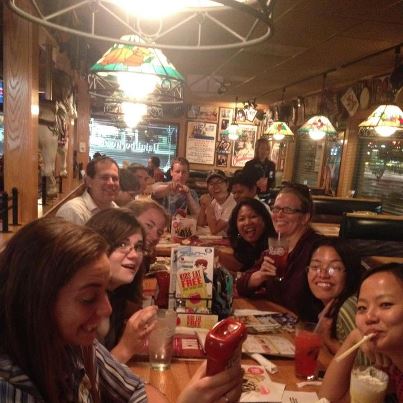 Some of us going out after Chi Alpha Worship