Chi Alpha International Weekend Away with God and friends.
Visiting Carbondale weekend April 19-20, Saturday and Sunday


Cabondale Trip: April 19-20

Saturday afternoon: visit Giant City State Park (see picture above)

Dean Niferados will be speaking Saturday Night and Sunday Morning.

The cost is only money for your food and a little for gas.
Free place to stay is provided!

About Dean Niferatos
Dean is known for his humor and relevant messages in over 35 nations, Dean challenges people of all ages, races and backgrounds regarding their spiritual journey. Coming from a wildly entertaining, non-believing background, he loves to demonstrate Jesus' existence, power & love! He is convinced laughter truly is the best medicin Dean has an amazing ability to communicate God's love to people of many difference cultures.

Perhaps most telling about his heart is the driving desire to reach peoples in the most needy and remote areas of the earth. This has led to life-threatening ministry in war-torn areas and inspiring others share the love of Jesus all over the world.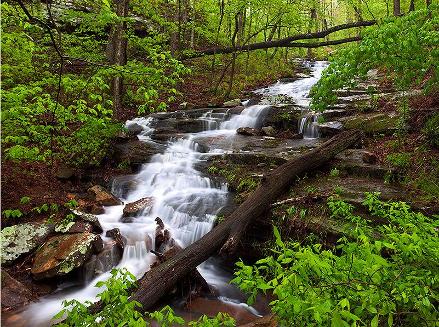 About Giant City State Park
With its breathtaking natural beauty and unlimited opportunities for outdoor recreation, a trip to Giant City State Park near Carbondale is sure to delight visitors of all ages. From camping and horseback riding to fishing and rappelling, it's an outdoor lover's paradise. Visitors will marvel at the many wilderness trails. Especially popular is a hike on Giant City Nature Trail, home of the "Giant City Streets" huge bluffs of sandstone formed 12,000 years ago .
Nestled in the Shawnee National Forest, just minutes south of Carbondale, the Union / Jackson county park was named for the unique impressions made by its massive sandstone structures. Geological faulting and folding have molded a landscape like none other, which is now clothed in lush garments of fern, moss, large flowering mints, hundreds of species of wild flowers and 75-plus varieties of towering trees. The natural splendor of Giant City has made it a renowned retreat that attracts more than 1.2 million visitors annually.
Weekend Away Schedule:
Saturday: 1:00pm leave from University Meadows
2:30pm arrive in Carbondale
2:30pm - 3:00pm grab Chinese take-out and drive out to Giant City for a picnic
3:15pm – 4:15pm arrive in Giant City and eat
4:15pm – 5:30pm hike
5:30pm – 6:00pm arrive at church
6:00pm – 9 (?) attend service
Sunday: 9:00am – 9:45am breakfast at Mary Lou's or Harbaugh's
10:00am – 11:00am meet and greet at SIUC Ballroom D
11:00am – 12:30 (?) Easter service at SIUC Ballroom D
1:00pm to 2:30 pm quatro's pizza
2:30pm to 3:00 pm Murphysboro Spillway/Waterfall
3:45pm - 5:30 pm Travel back to St Louis