Here you will find options for giving a one-time gift to Chi Alpha Missionary Bryan Ames. Thanks for stopping by!
Click here to see instructions for giving via the web below.
There's more than one way to contribute!

Via Mail
Make check payable to "AG U.S. Missions"

write in memo: "

Acct: 2630457(09)

BryanAmes"

(Must write info in the memo for your contribution to go to the right place.)

Mail to: Assemblies of God US Missions | 1445 Boonville Ave | Springfield MO 65802
If you have questions, you can call me at 314-485-9125.
OR you can call the experts at Assembly of God contributor services at 877-840-4800 (9am-4pm CST)
You can contribute via the web by clicking here. This will take you to the Assembly of God contribution website, which is secure website.
Below is a picture of the website for instructional purposes only. To see the actual website, you need to click on the above link.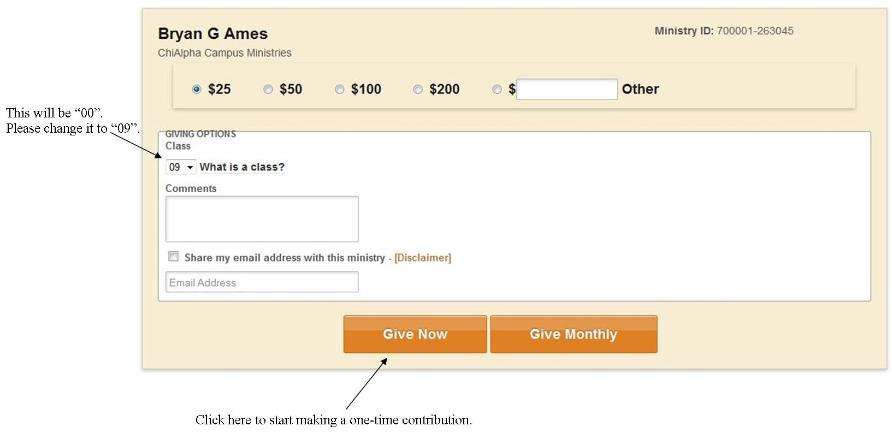 After clicking "Give Now", follow the instructions on the screen.
You can get more detailed directions by clicking https://giving.ag.org/Help/Videos, then click on "Guest User Guide," and a video will display about giving via the web.