Why do we need partners? We are not paid by a church, Chi Alpha, or the university. Upon starting this adventure of full-time missions with Chi Alpha, our first assignment was to recruit people who will partner with us financially and prayerfully.
The university is in great need of hearing the truth of the gospel. It is a wonderful thing to know God is working through His people in helping us reach this pivotal mission field.
To Become a Partner:
1. Decide the amount you want to give monthly ($50, $100, or $200 per month is typical).
2. Print and fill out the Faith Promise Form

4. If using a check make payable to:
AG U.S. Missions
and write in memo: Acct: 2630457 Bryan Ames

5. Mail 2 items
1. Faith Promise Form (and)
2. Personal Check (instead of check, can fill out the Credit/Debit autopay portion of Faith Promise)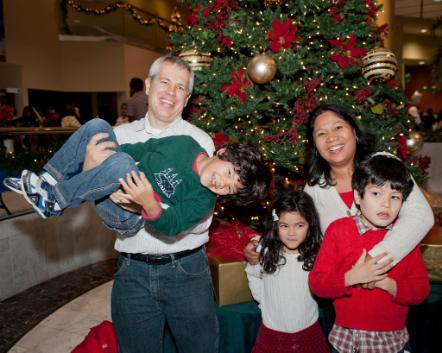 To Become a Partner via the web:
Go to https://giving.ag.org/Help/Videos#
Click on "Guest User Guide"
How does God supply the needs of missionaries? Biblically, there can be only one answer to this question. As Paul says, the Lord has commanded that those who proclaim the gospel should get their living by the gospel (1 Cor 9.14). The teaching is very explicit. There are many examples of this principle being practiced in the Scriptures. Here are just a few:
In summary, there is an extremely strong Biblical case for missionaries raising financial support from the Body of Christ.
Which brings me to my point: we're missionaries and we need your partnership! If you'd like to support our ministry financially, see above.
Incidentally, the word that we prefer to use when discussing financial supporters is partner. That word was chosen very carefully. If you're curious, read about how missions is really a partnership
If you still have unanswered questions about supporting missionaries, you might be interested in our answers to common questions about supporting missionaries.