Tonight Aaron Peterson will be sharing about a miracle God did in his life. It's the greatest miracle that could ever happen to anyone. Come hear more tonight at 7:30 pm in the Music Building Room 225.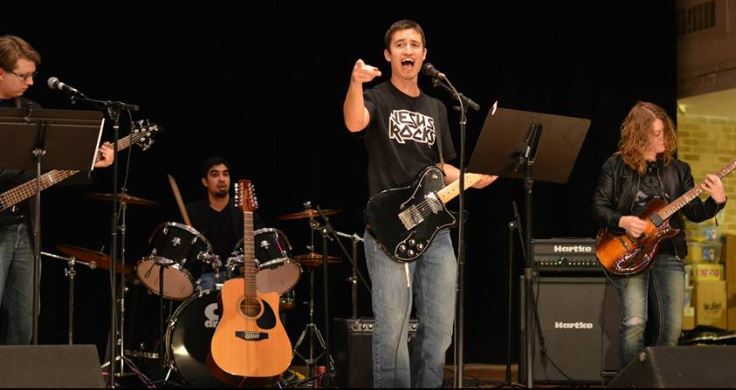 Aaron (above in the "Jesus Rocks" shirt) is an Optometry student at UMSL. He is originally from Minnesota received his undergraduate degree from Southwest Minnesota State University. He is a talented musician and is a member of a music group called Power Cross. Even in the midst of his heavy schedule as an Optometry student, he leads worship at UMSLXA Overflow Worship Night. He is a Second Lieutenant in the US Army Reserves. He's been married to Sam Peterson for three years. Sam is in residency for a Doctorate in Physical Therapy at St Louis University.
Join us Friday Jan 16 for Beginning-of-the-Semester Party!
Meet at 5:15 pm at University Meadows Clubhouse