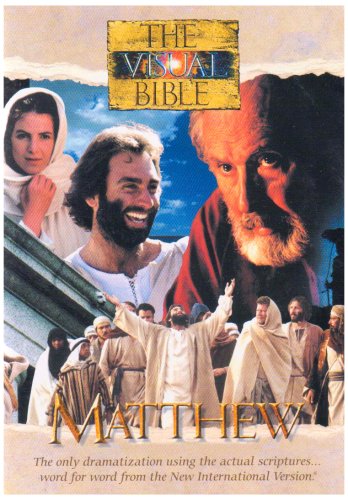 Movie about Jesus' Life
Time: Friday , November 1st at 6:00 pm!
Location: family's home in Clayton, MO; call for directions


RIDE We will pick up friends from U. meadows at 6 pm.

Unique Movie
This movie is very unique because most of the time you see Jesus in the movie looking very serious , but in this movie you will see him playing with kids and more like us as normal people. .

FREE FOOD!
We will have wonderful chili(great for a winter night), cornbread and desserts!

NEED A RIDE?
Call or text 314-485-9125. Space is limited! Contact us soon!

See are event on facebook.

Description: This powerful and entertaining movie is a multi-million dollar production that is really awesome!. Filmed on location in Tunisia, Morocco and South Africa; Matthew features a cast of thousands, historically accurate costuming and award-winning directing. The film stars Emmy award-winning actor Richard Kiley as Matthew, and introduces Bruce Marchiano as Jesus.