UMSL Mosaic, Nov 24-Dec 1. See more info about Mosaic here
Why Conferences? Conferences are a great place to get out of the typical day-to-day routine, and spend time focusing on God and having fun with friends. It's not to late to register! You can register here.

All Nations Conference May 23-28, 2013

International and American Students are welcome!
Scroll down to see brochure and cost information

Page 1 of 2 of All Nations 2013 Brochure
(To download a printable copy of the brochure, click here.)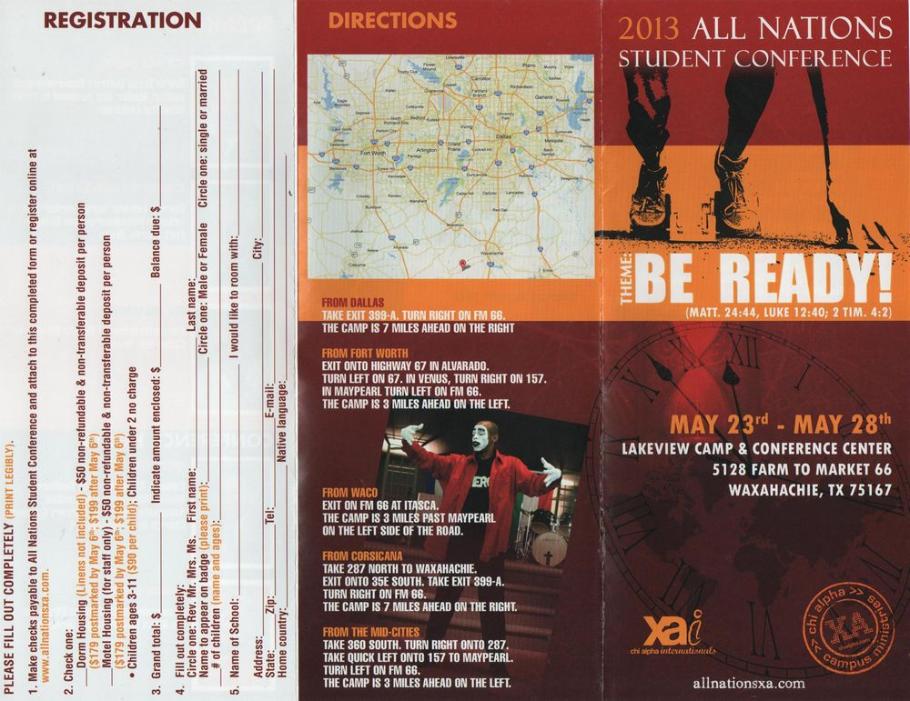 Page 2 of 2 of All Nations 2013 Brochure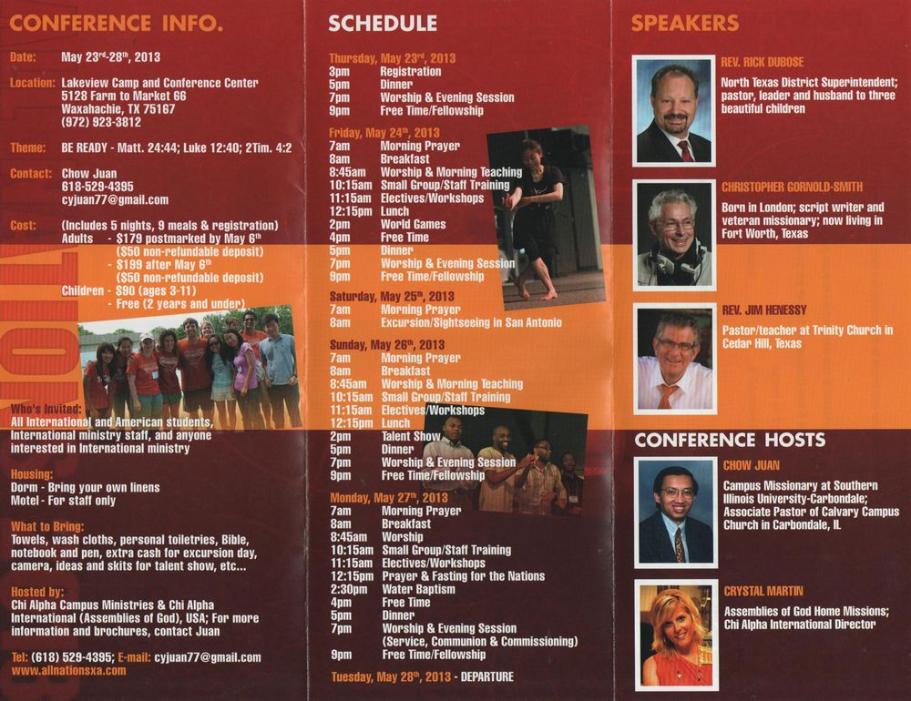 To register for All Nations, go to the official website:
allnationsxa.com
Only costs $179 if post marked* by May 6th. The price includes
lodging for 5 nights
, 9 meals, and registration. This is a great deal!
*Post marked by May 6th means to mail your registration and payment by May 6th.
You can also register via the web by May 6th (or earlier) by
clicking here
.