Taste of Asia Culture Night

Saturday night, Sep 9th, 6:30 pm
Join Chi Alpha friends from all over Asia share about their culture and delicious, home-made food!!!! You would not want to miss it and you are invited!!!!

There will be food from Thailand, China, India, Indonesia, Philippines, Taiwan, Turkey and Iran! Come join us and invite friends!

Please bring $8 to help towards the cost of the ingredients of the food that our friends will be cooking. Thanks!

There will be a surprise part of the evening that everyone will enjoy! :)

For a free ride to this event, we are picking up friends from these locations:

6:00 pm in front of U. Meadows Clubhouse at UMSL

See you soon!

Reply on the right if you are attending (to make sure we have enough food).

Please do not forget to reply that you are attending! If you are bringing friends, please send us a message so we can have enough FOOD and transportation for everyone!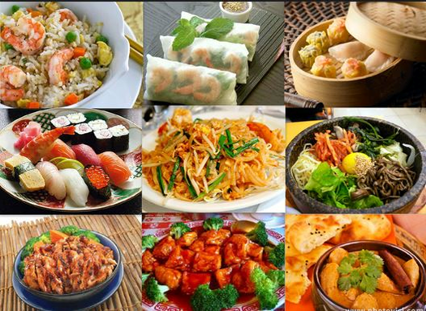 Are you attending Taste of Asia Culture Night? Please RSVP*.