All Nations International Conference May 27-30, 2016

International and American Students are welcome!
All Nations is an international student leadership conference that celebrates all nations while encouraging, inspiring, training, and empowering to make maximum impact on the world with the love of God.
Don't miss this exciting chance to connect with international students from across the nation!
There will be cross cultural worship, engaging speakers, plus a chance to meet new friends!
Connect with international students from universities from all over the USA

Cross-cultural worship

Memorial Day weekend (national holiday Monday May 30—no classes or work)
Engaging speakers

Meet new friends from many nations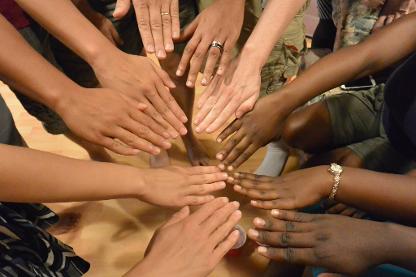 There are exciting new things in store for the All Nations Conference this year! It will be a great weekend full of exciting and inspiring speakers, worship, and workshops, plus a chance to connect with God's love for the nations!
Schedule
Friday, May 274:00-7:00pm
– Registration – Dinner on your own
7:00-7:30pm
– Pre-Service Prayer
8:00pm
– General Session: Scott & Crystal Martin
10:00pm
– Tribe Time

Saturday, May 28
7:00-8:00am – Prayer
8:00-8:45am – Breakfast – Continental
9:00-12:00pm – General Session – Dr. David Lim
12:00-1:30pm – Lunch Provided
1:45-2:45pm – Workshops
3:00pm – Excursions – Dinner on your own
7:00pm – General Sessions – Christopher G. Smith
10:00pm – Tribe Time

Sunday, May 29
8:00-9:00am – Prayer & Fasting – No breakfast
9:00-10:30am – General Session – Dr. David Lim
10:45-12:00pm – Prayer for the Nations
12:00-1:30pm – Lunch Provided
1:45-2:45pm – Workshops
3:00pm – Excursions – Dinner on your own
7:00pm – General Session – Severin Lwali
10:00pm – Celebration

Monday, May 30

11:00am – Check-Out/Excursions on your own